Step Out from SWFC
The 'Wednesday' Walk on Thursdays!
Step out Sheffield and Sheffield Wednesday Football Club Community Programme work together to develop and lead this walk.
We have access to the SWFCCP mini bus, which means that walks are not restricted to the immediate vicinity of the stadium. Most weeks we use the bus to take walkers to walking opportunities further afield.
We meet in SWFC South Stand Reception every Thursday before 1:00 pm and we return for tea and coffee by about 14:45 - you are welcome to join us for the walk or just turn up for the refreshments and a natter afterwards.
Our walks for the next few weeks are as follows.
If a walk has more details, it will have a (MS Word) docx file or a PDF linked.
Date
Week
Location
Length
Download
docx
Download
pdf
12th December
60
Rivelin and Bole Hill (walk 29)
1.7 miles
docx
pdf
19th December
61
Damflask Morning walk
with Fit Fans
2.6 miles
docx
pdf
19th December
61a
Afternoon (short) walk from the stadium
26th December
No walk (Merry Christmas!)
.
2020
.
2nd January
To be confirmed (if the stadium is open)
9th January
63
Redmires Conduit and Fox Holes
2.6 miles
docx
pdf
16th January
64
NGH and Longley Park
2.7 miles
docx
pdf
23rd January
65
Westwood Park
2.6 miles
docx
pdf
The first SWFC walk took place in October 2018.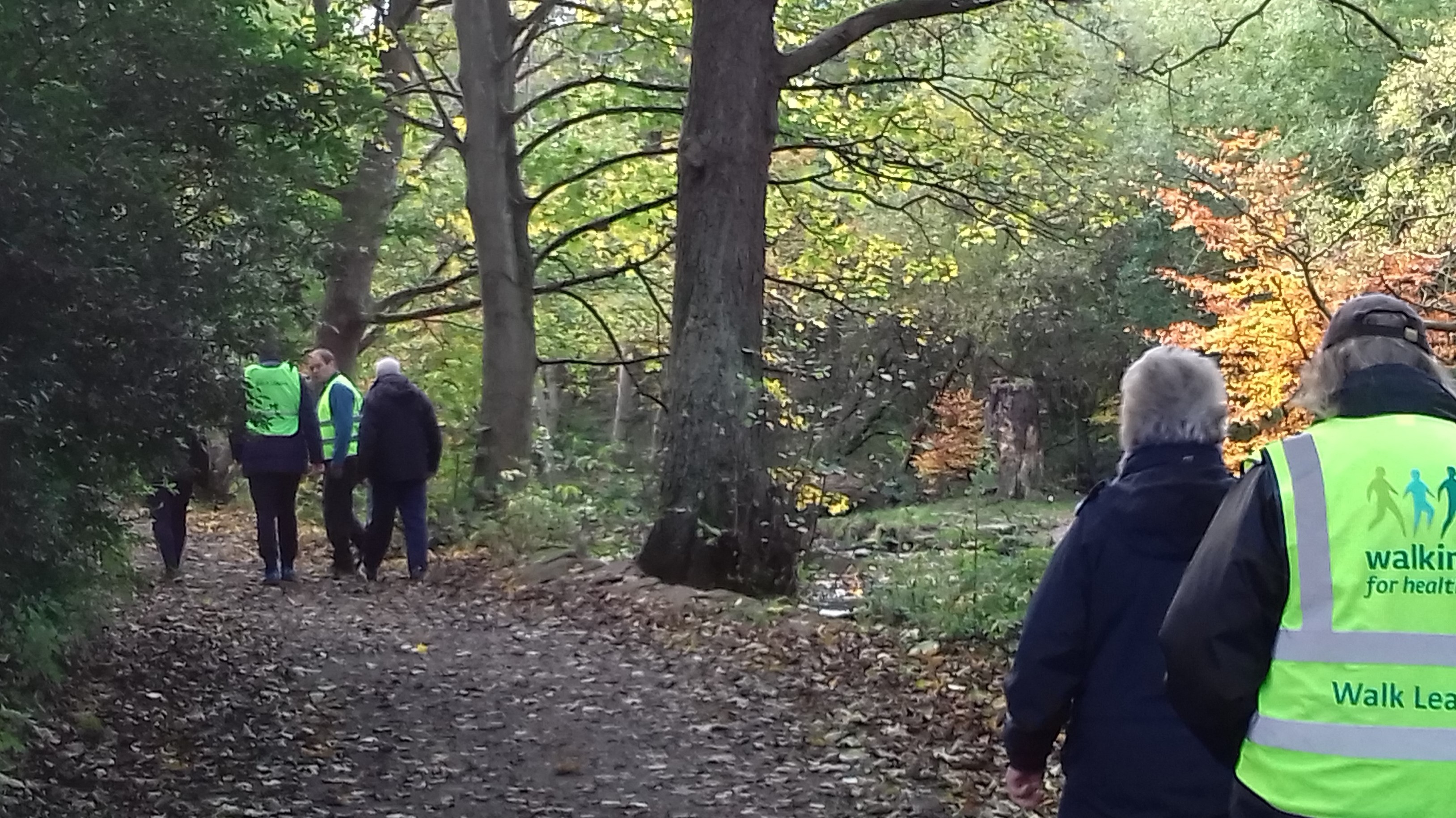 These pictures were taken in the Rivelin valley one glorious day in November 2018